Wednesday, March 15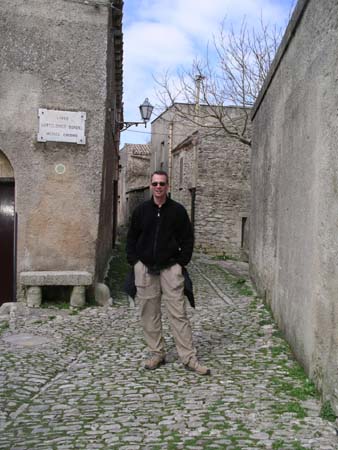 We spent the morning visiting the medieval city of Erice which sits high on a hill overlooking the Mediterranean Sea. The town reminded us of the walled cities we visited in Tuscany and Provence. Narrow streets with beautiful stonework were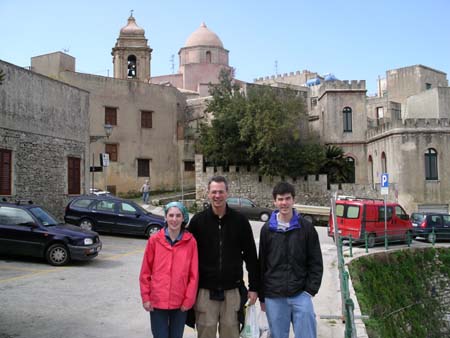 wonderful for meandering and exploring, and we enjoyed shopping in several of the small stores. Purchases today included beautiful ceramics made in Erice and special sauces made of olives and tomatoes. The views from the town's castle and walls included the valley as well as a deep blue sea. Before leaving Erice, we enjoyed wonderful bowls of pasta called "busiati trapanese", a local dish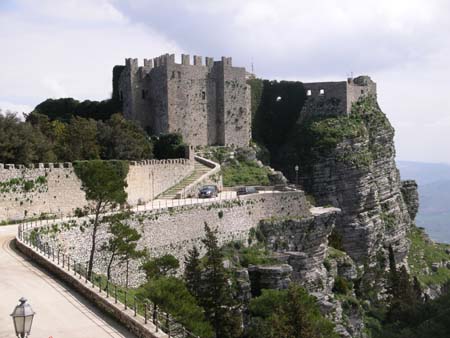 made with fresh hollow spaghetti, eggplant, almonds, tomato and cheese.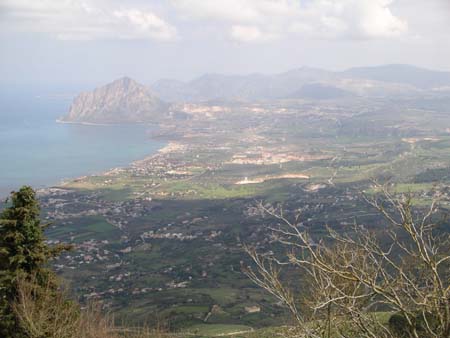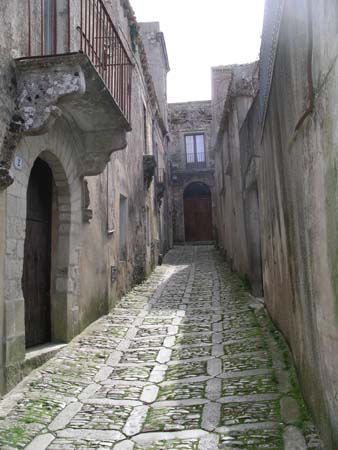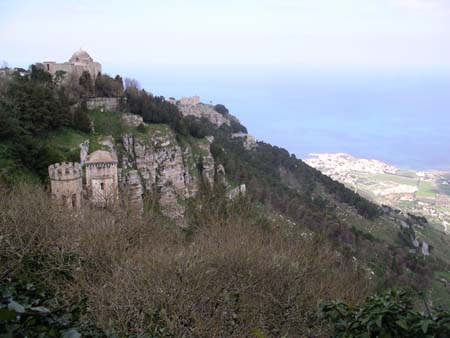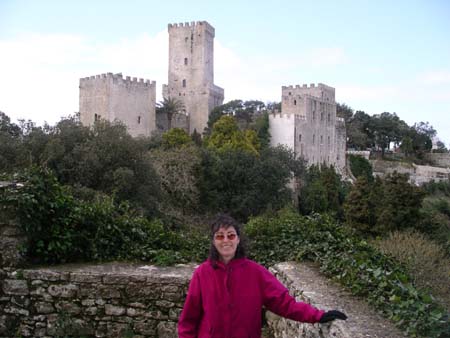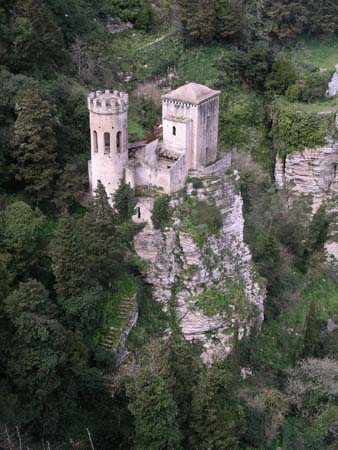 We left Erice after lunch and enjoyed nice drives through the countryside and then along the coast on our way to Selinute in the southern part of the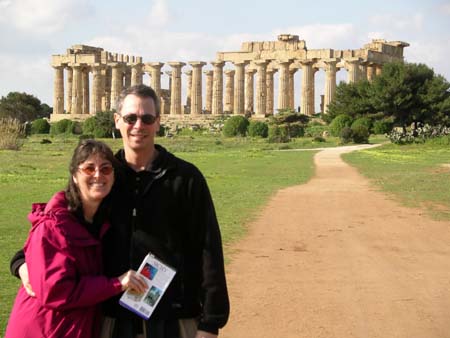 island. This site was first established by the Phoenicians in the 7th century BC and is considered one of the most striking archaeological sites in the Mediterranean. The setting along the coast was quite stunning on this bright sunny afternoon. We loved walk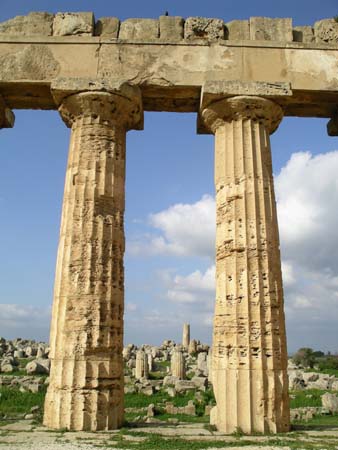 ing through eight temples spread across two sites, and as in Segesta we could walk right into the temples and ruins, climbing over huge pieces of sandstone. The oldest temple, dedicated to Apollo, was erected in 580 BC and has twelve Doric columns that are still standing. Temples dedicated to Hera and Athena are also well preserved.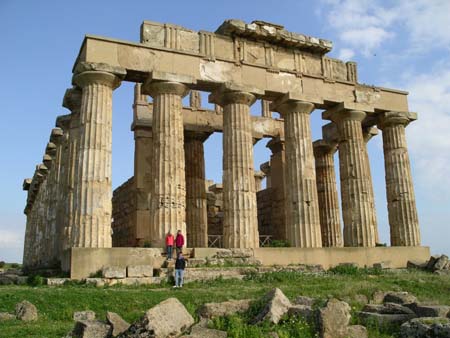 We ended the day by driving into Agrigento where the crest of the city greeted us with more temples beautifully lit at night. We are staying at the Villa Athena Hotel with fantastic views of the Valley of the Temples. We will spend the next two nights here and will tour the Valley of the Temples in the morning.