Tuesday, March 14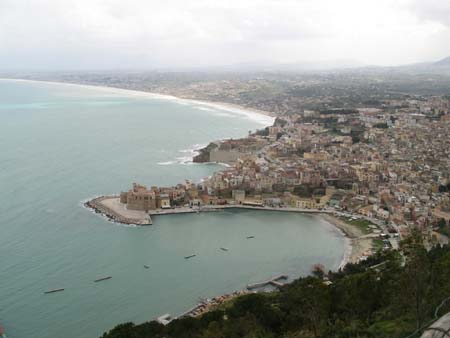 Today we left Palermo and headed west to begin exploring the Sicilian countryside. The drive out of the city was hectic, as expected, but thankfully uneventful. We decided it was easiest to just laugh at the aggressiveness of the Sicilian drivers and the absolutely crazy moves they try. For example, if we hesitate a moment too long to make a left turn, the car behind us darts up beside us and makes the left turn on the inside, gleefully cutting us off before speeding ahead. We never know where the next car is coming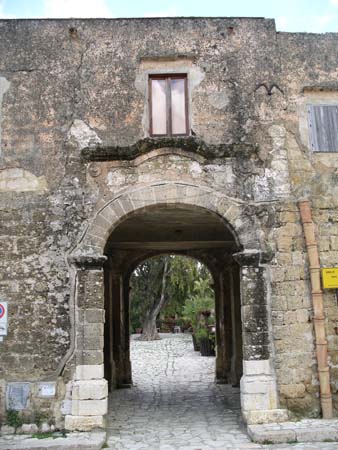 from! At one point, we were on a narrow one-way street traffic and pedestrians everywhere, when an ambulance somehow managed to create a third lane. Of course, a group of opportunistic vehicles did their best to muscle their way in behind the ambulance.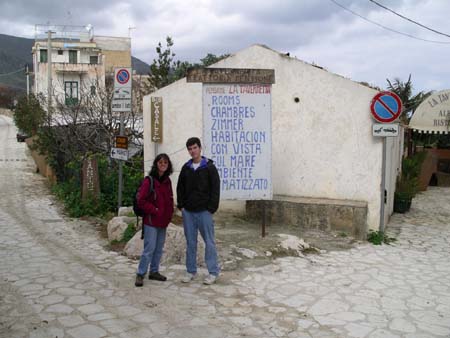 Once out of the city, the highway opened up into a beautiful countryside which we were to enjoy during our driving for the rest of the trip. Long bridges carried us over the valleys with vineyards, groves of olive trees and the rugged seaside as our backdrop. Our first stop was in Scopello, a tiny two-street village close to the Riserva dello Zingaro. With bread, meat, cheese and fresh strawberries we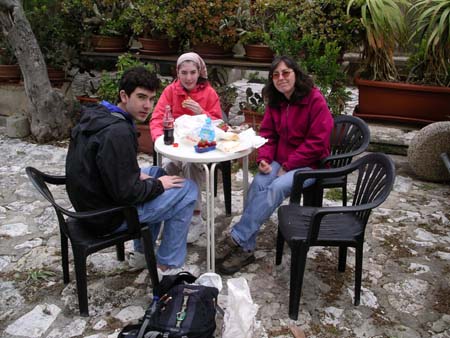 had brought from a market in Palermo, we picnicked in the small town center surrounded by the village's many dogs and cats. The reserve was quite beautiful and we enjoyed hiking along the ocean with the fresh air and Sicilian sunlight warming us. The wildflowers are also in bloom her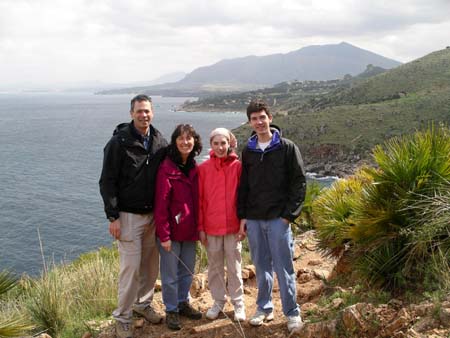 e and make for a wonderful aroma.
Our next stop was the ruins at Segesta. As we watched a dog herding sheep across a field we caught our first glimpse of this striking Greek temple just over a hill. It was late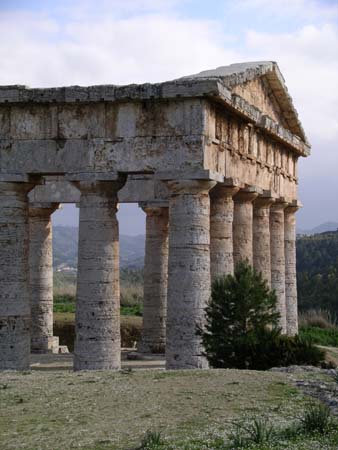 afternoon and there were only a few other visitors at the ruins, making the site even more special. We were able to explore the ruins and climb right into the temple. This temple was built in the 5th century B.C. and sits on top of a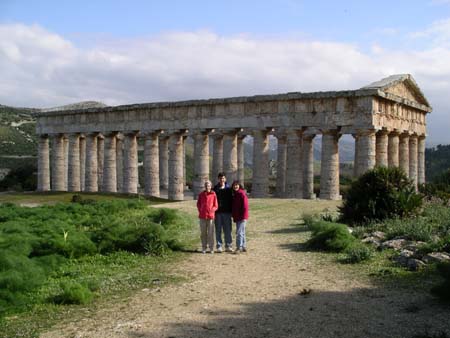 small mountain surrounded by hills with 36 well-preserved Doric columns.
We finished the day by driving to Erice a walled medieval town that we plan on visiting tomorrow. We spent the night just outside of Erice at Baglio Santa Croce, a restored farmhouse with a beautiful view of the ocean, and enjoyed another wonderful Sicilian meal.