Sunday, September 28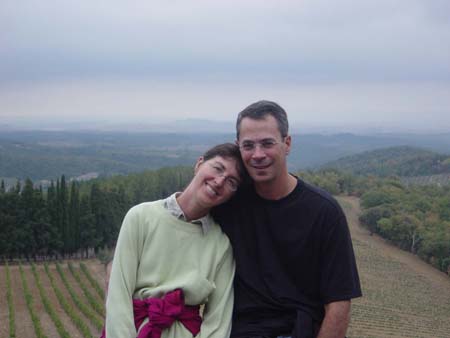 Paula: Our last day in Tuscany was a bit sad because none of us wanted this part of the trip to end. The three weeks here went by much too quickly and we all agreed that we will simply have to return. The long walks, witnessing the grape harvest, experiencing the magic of Florence, living in a farmhouse in Tuscany and the wonderful meals are memories which we hope will never fade.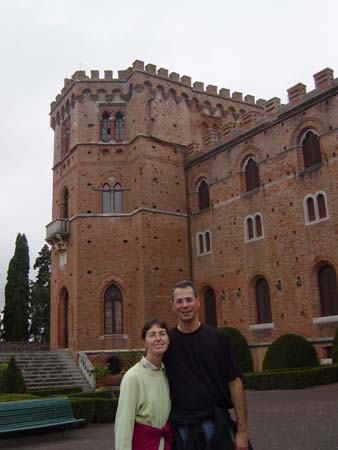 After spending the morning doing school work and packing, we decided to return to Brolio to view the castle and walk in the surrounding countryside. This was our third attempt to see the castle (it had been closed both of our other visits) and this time we were successful. After climbing to the foot of the castle, we couldn't figure out how to enter--all the gates were locked. Finally we noticed a large bell at the top of one gate with a long rope attached. Reluctantly, we pulled the rope and rang the bell - voila, the gate opened! The inside of the castle was equally magical with a beautiful garden, sweeping views of the countryside, interesting architectural windows and a quaint chapel with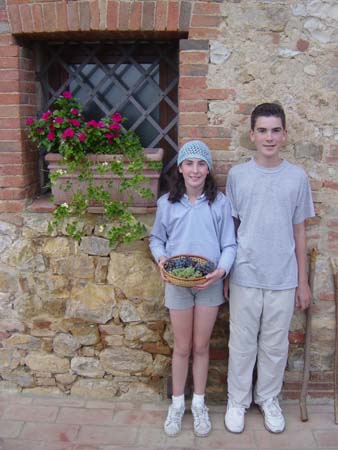 beautiful mosaics. After spending time at the castle, we walked over an hour through the surrounding countryside until the threat of rain (and hunger) forced us to return home.
We finished the evening by preparing one of our simple but favorite pastas and watching the conclusion of an educational series we brought with us on Roman history. David and Katie also went into the vineyard to find us some bunches of grapes that were left behind during the recent harvest - they taste great! We fell asleep to the sounds of a gentle rain and a cool autumn breeze. Although reluctant to leave, we have noticed the grape vines turning yellow the past several days and the days growing shorter-so perhaps it is time to move on and continue our adventure.
Tomorrow we are driving to Venice, and plan to arrive by mid-afternoon.
Distance Walked: 3.53 miles