Monday, April 5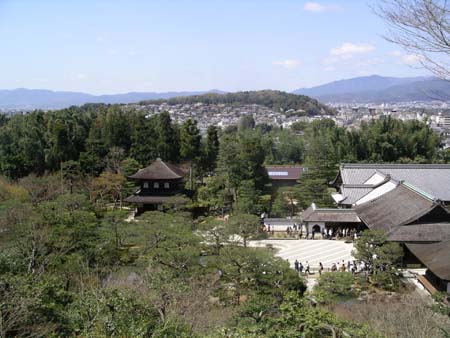 Paula: To our delight, we woke up this morning to blue sky - perfect for our day to explore the temples and streets of Kyoto (and quite a change from our day yesterday in Nara…). We met our guide Ian, a Canadian who has lived in Kyoto now for 17 years. Ian the editor of a Kyoto Visitors Magazine, and also occasionally provides private guiding services for visitors. The agenda for today was to explore Kyoto's east side, known for its beautiful temples and shrines.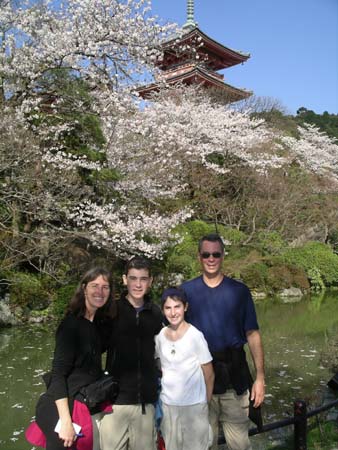 Ian helped us discover the beauty Kyoto's temples by visiting a few of the lesser-known sites in addition to those on the "must see list." Many of these temples were built in the 8th century and are over 1,200 years old. We learned about the importance Japanese place on th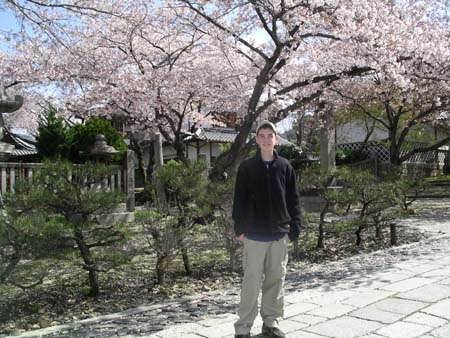 eir ancestors and the rituals that take place each year to welcome ancestors back to their home temples and then ensure they return again to the afterlife. We even found a small shrine dedicated to the "Year of the Rat" - it represents 1960 which is the year that both Steve and I were both born.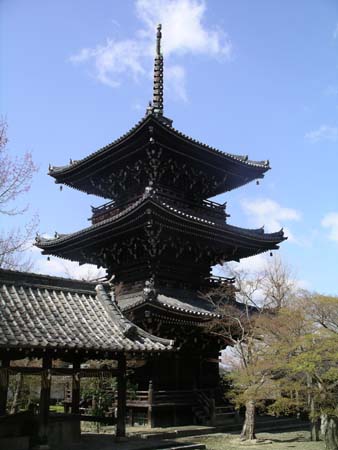 We learned about the Japanese branches of Buddhism as well as Shintoism which originated here in Japan. As we learned yesterday, most Japanese today incorporate both religions as well as some Christianity into their rituals for significant life events. Ian explained that after a child's birth it is important to go to the Shinto Shrine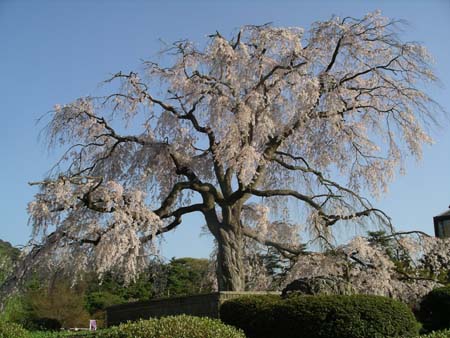 but upon death, the services are conducted at the Buddhist Temple. Marriages often combine traditional Japanese customs with elements of Christianity. Superstitions also are very prominent here and at each of the temples we found people purchasing fortunes and many varieties of charms for all types of good luck.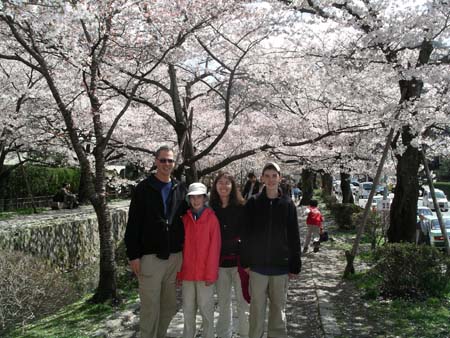 Some of the temples were originally the compounds of the shoguns that ruled Japan for a good portion of their history. Our visits here provided an opportunity to see traditional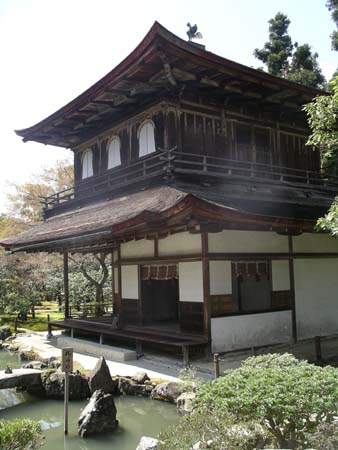 Japanese architecture and gardens. The gardens included delicately pruned scrubs and trees as well as ponds and sculptured sand and gravel. Even David was struck by the beauty created in these peaceful landscapes and said, "could you do something like this Mom?"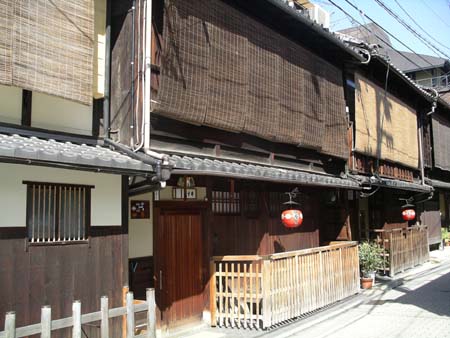 Our walk today also took us through many old neighborhoods and a local market. The simple beauty of the traditional homes made of all natural materials was particularly striking when compared with some of the modern construction going up in other areas of the city. The beauty of these old temples, shrines and neighborhoods is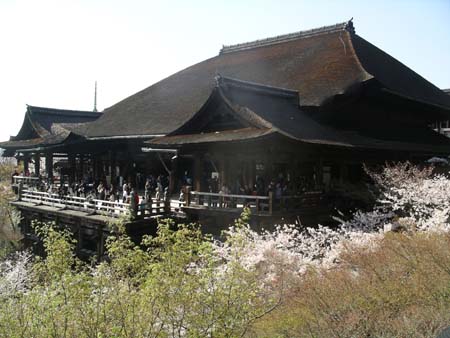 certainly augmented by the cherry blossoms and it is clear why so many Japanese flock here in the springtime.
The temples that we visited today included Kurodani, Shinnyo-do, Ginkaku-ji, Kiyomizu, Nanzen-ji, Kodai-ji, and Chion-in. Each one has its unique beauty and history, and several are set among beautiful gardens (and of course cherry blossoms). Some of these temples are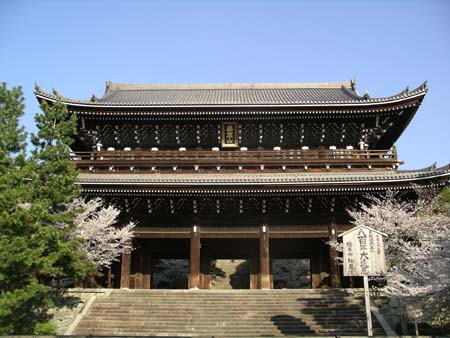 very crowded with tourists because of the cherry blossom season, but we also enjoyed the quiet of temples that are relatively unknown and not frequented by visitors (such as the Kurodani temple). We also enjoyed walking on the "Path of Philosophy", so named because of a professor from nearby Kyoto University who in the 1930's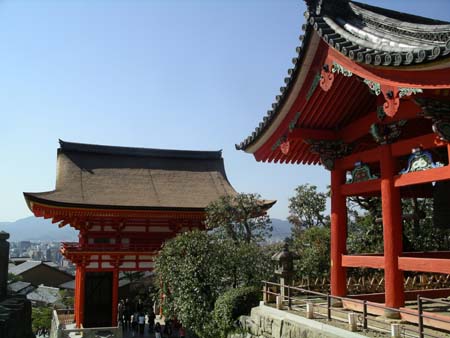 would take walks here each day at lunch (obviously, he taught philosophy). The path is crowded with tourists who flock here to see the cherry blossoms, but this didn't detract too much from its beauty today.
Tomorrow we will explore the west side of Kyoto with an American guide who also writes for Lonely Planet. We hope to see another market, do some shopping and of course see additional temples.