January 5, 2003 (Sunday)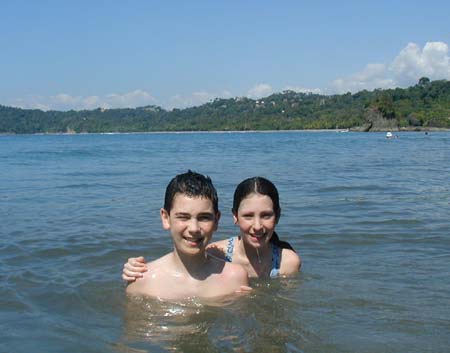 We decided to spend our last day relaxing and exploring the town of Quepos. We started by heading back into Manuel Antonio park to spend the morning on the beach. The water was wonderfully warm, and the kids spent 3 full hours playing in the waves. We kept moving our stuff into the shade until there was none left, and realized that we were all hungry and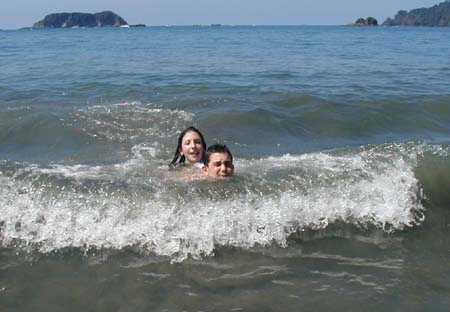 ready to go.
After a quick dip in the hotel pool and lunch, we set out to expore the town of Quepos. Since it was Sunday, not much was open - but we did stop in some local shops to pick up Costa Rican souvenirs. We're planning on collecting something specific from each country on our trip next year, and found several possibilities including stamps, keychains and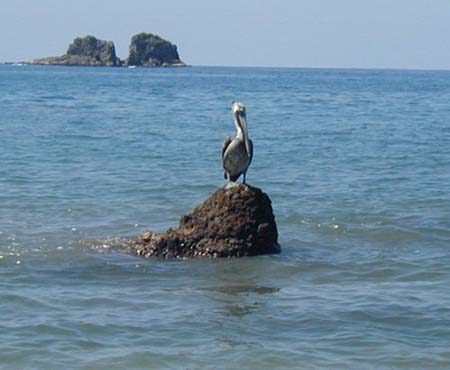 bookmarks. There's not much in the town of Quepos, so we didn't stay long before returning to the hotel for some relaxation and reading before dinner.
- Steve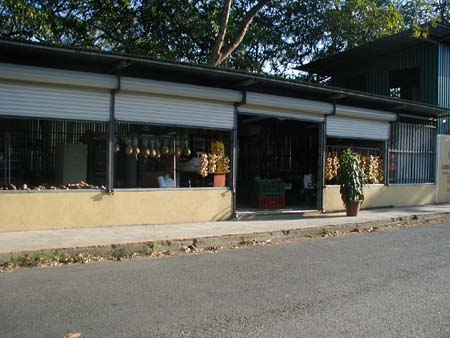 January 6, 2003 (Monday)
We left our hotel early for the 3-4 hour drive back to the San Jose airport. The drive was uneventful, and gave us a chance to see the beautiful mountain scenery in the middle of the country. The flight to Miami was fine, but the Miami airport was a mess. We landed with over 90 minutes to make our connection, but after waiting in multiple lines, we barely made it. We eventually arrived (after more delays) home at 1AM.
- Steve