January 1, 2003 (Wednesday)
In the morning, the adults went on a bird watch/wildlife tour, while the kids slept in. Then we all started driving to Manuel Antonio. It was a 5 hour drive with many bumps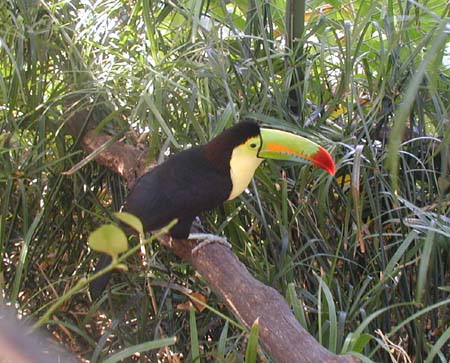 and curves. On the way we stopped at a wildlife park. There we saw many animals including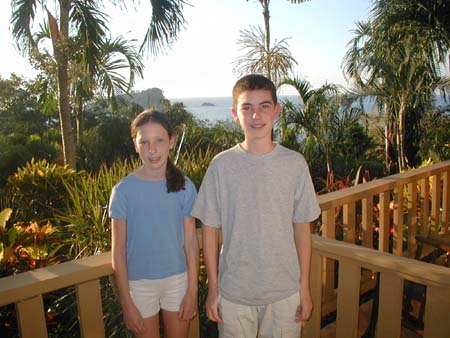 parrots, mountain lions, and jaguars. The parrots talked to us, and the mountain lion hissed at Dad just like our cat Sippy!
After the park, we drove further and stopped to have lunch. There we listened to music and played foosball. Then we split from the Chapmans and were on our own. As soon as we split up we got lost. Because of this we had to ask for directions in Spanish! This was a challenge.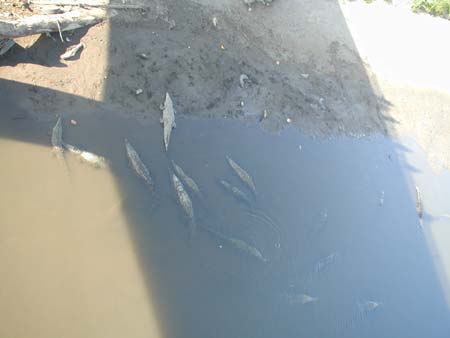 On the way to Manuel Antonio, we stopped on a bridge over a river with the America's largest collection of wild crocodiles. It was quite a sight - there must have been over 30 of them.
We finally arrived at our hotel around 5PM. There we toured the hotel, had dinner and went to bed. The hotel was called Costa Verde, which means green coast. It was a nice hotel, with big and comfortable rooms. There were many restaurants nearby. The minute we got to the hotel, we noticed lots of monkeys and lizards all over the place!
- David