December 31, 2002 (Tuesday)
We got up early for a good breakfast before heading to the Volcon Rincon de la Vieja National Park. The roads were rugged and involved over 1 1/2 hours of tough driving from Buena Vista Lodge. Surprisingly, we were asked to sign our 1st legal release forms just to enter the park!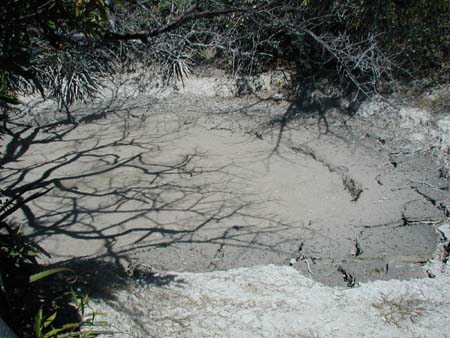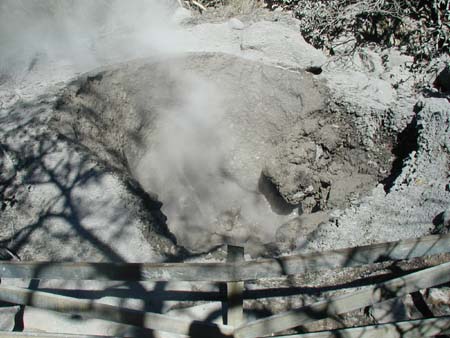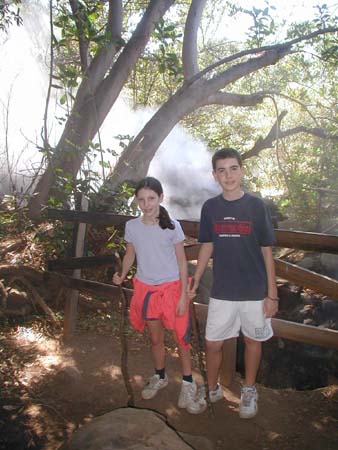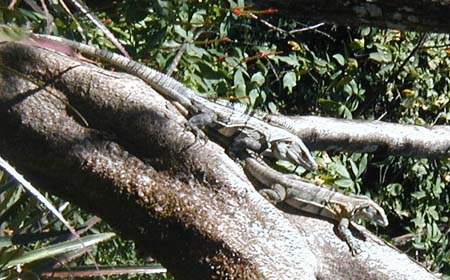 There were several trails in the park, but the trail to the summit was closed because of windy conditions. We took the 2-hour loop trail, which was fascinating. We were able to walk right up next to fumaroles, bubbling mud and water pools, and a "volcancito" (a mini volcano). The heat and noises around these natural areas was intense and were vivid evidence of the power of the Earth. We saw our first wild coati in the park, and many lizards. The surrounding jungle was much drier and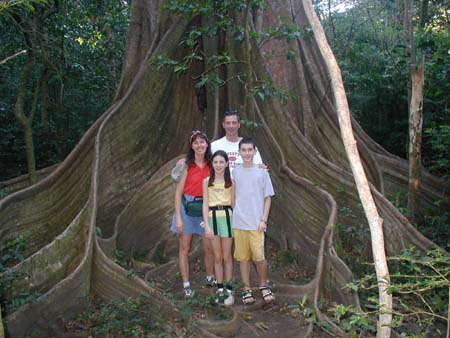 we saw many cacti.
We arrived back at our hotel tired and hot. The kids cooled off in the pool (which they shared with wild frogs!). Before dinner we went back in the rain forest in search of the monkeys and bats we had seen the afternoon before. There were again in the same area and we tried without success to get them to come lower (with bananas as bait!). Janetta almost stepped on a fer-de-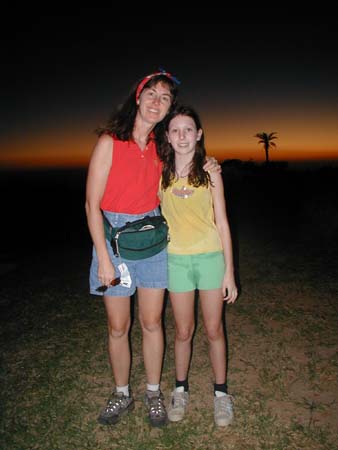 lance snake which had stopped on the trail. We took a picture and had to poke it with a stick to get it to leave the trail. It wasn't until we asked our night trail guide that we realized we had encountered the most aggressive and poisonous snake in Costa Rica! We had another guided night tour, seeing lots of leaf cutter ants, a porcupine, armadillo and a beautiful "mat mat" bird that let us get clo

se. After dinner we all fell asleep quickly from our full day of activities.
- Paula