December 30, 2002 (Monday)
In the morning, we went to go on a canopy tour. We all had to wear a harness and big gloves. We slid from platform to platform on a thick cable high up in the trees. It was lots of fun. We saw several birds and monkeys also.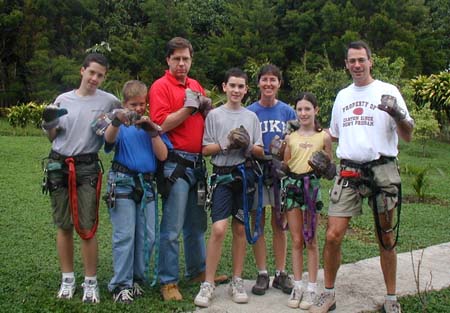 After the canopy tour, we went to a spa. To get to this spa, we had to travel on a long, bumpy gravel road. The signs were terrible and we had a hard time getting around. When we first got to the spa, we all had to go into a steam room for 10 minutes to open our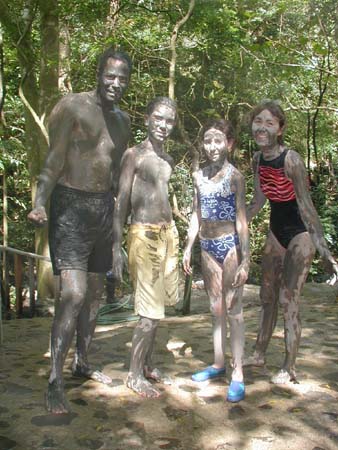 pores. We got all smelly and hot. Then we had to rub hot volcanic mud all over us, including our faces and hiar. We had to let the mud dry on us to clean our skin. The mud had lots if minerals in it too. After the mud we rinsed off and swam in thermal pools. Each pool had a different temperature, all heated by the volcano.
After the spa, the men went to a water slide in the middle of the rain forest. It was made of cement and was 400 meters long! We had to wear helmets and sit in a tube. We went very fast and felt out of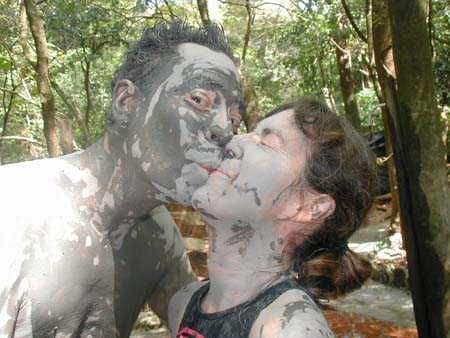 control! Our bodies were thrown about a lot. Then we all took a hike to a water fall, and saw monkeys and bats. We tried to climb the waterfall. We then had dinner and played some games.
After dinner, we took a night hike with a guide. We had to wear a flashlight on our heads. We saw armadillos, opossums, hawks and crocodiles We then went to sleep after a long day.
- David