December 29, 2002 (Sunday)
Today was our day for making the long drive to Rincon de la Vieja, which we planned as a 5-6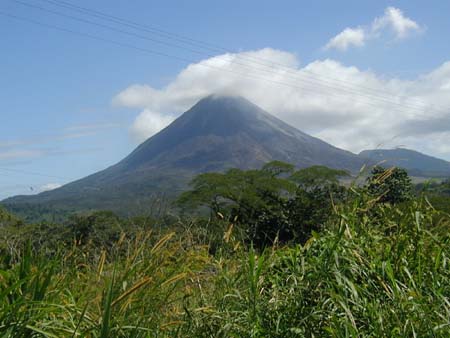 hour adventu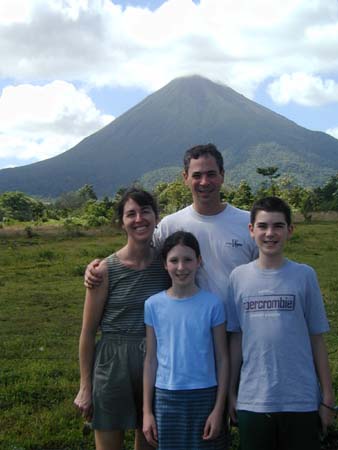 re. After getting an early start with the Chapmans, we stopped at a small local zoo and saw a variety of Costa Rican wildlife (they breed tapirs there). From there, we continued our drive passed Arenal, the largest and most active volcano in the country. Normally topped with clouds, Arenal's crater was often visible to us on this clear day. The last eruptions were in 1993 and 1998, and people gather at night to see lava flowing down the slopes.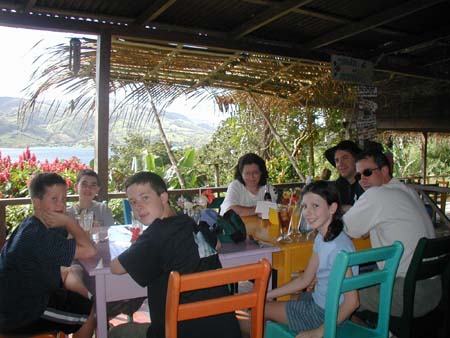 From there, we continued our drive on a long, unpaved road around Arenal Lake. We stopped at "Toad Hall" for lunch, which was an oasis in the middle of nowhere (great food, nice shop). We also saw our first howler monkeys, and a coati along the road.
We continued and stopped in Liberia at a grocery store for food upplies, and then began the 18 km trip on a rough, unpaved road to the Buena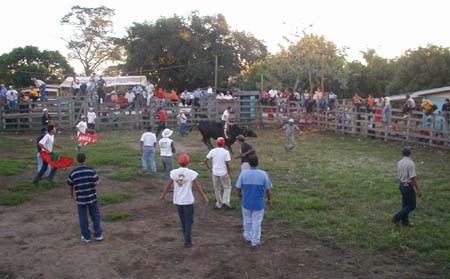 Vista Lodge. Along the way, we stopped to see the "Buena Vista Rodeo", which was just beginning. It was quite a scene! We stood out as the only tourists there, and were specifically recognized by the announcer! The rodeo was fun for a while, but we only stayed for 3 bull riders (we wanted to arrive at the lodge before dark). All 3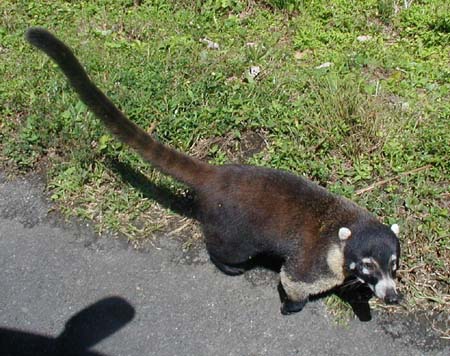 riders stayed on their bulls, and we enjoyed seeing the bulls then chase all the local kids who ran around the ring.
The final part of the drive was longer and rougher than we expected, and we arrived just before dark. We stayed in 3 cabins (split with our 2 families). We had a buffet dinner, played games, and made plans for the several activities offered by the lodge.
- Steve