December 26, 2002 (Thursday)
We left Boston the day after Christmas, following over a foot of snow on Christmas night. We missed our connection in Miami but were able to catch the next plane (the kids even got upgraded to 1st class!).
The Chapmans met us at the San Jose airport and we spent the night at their home - a lovely "Tico" home (Tico is what the Costa Ricans call themselves). We heard several stories about critters - especially insects found in their home over the past 18 monthis - including several scorpions. We were instructed in the need to check our shoes every morning!
- Paula
December 27, 2002 (Friday)
We left early the next morning with the Chapmans toward Selva Verde lodge, in a lowland rainforest area in the northeast part of the country. The road took us up through mountains and small villages, and we began to get a feel of the beautiful scenery. We also saw our first coffee plantations.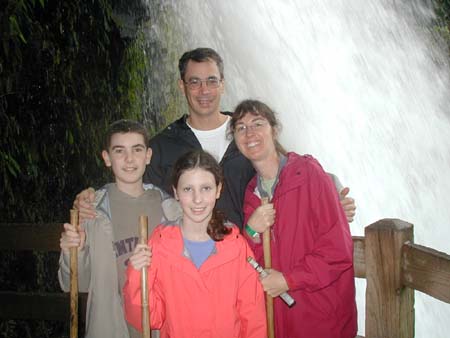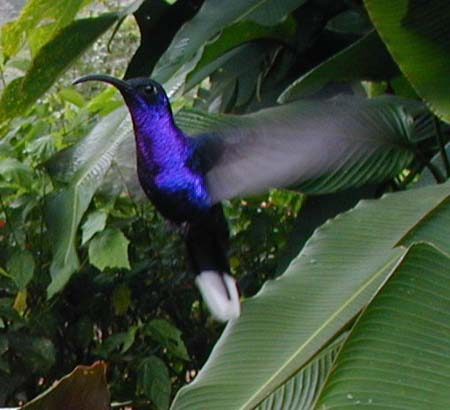 We stopped at a lovely park with butterfly and hummingbird gardens, as well as a series of beautiful waterfalls. The hike beside the falls was easy and got us up right next to the water. The hummingbirds were amazing. There were an enormous variety and so many that they frequently "buzzed" by our ears. The colors were magnificent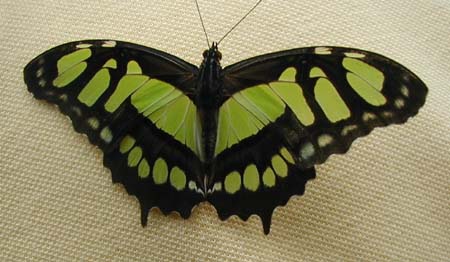 and we could get close enough to see their tongues sipping the nectar. Our favorite butterfly was the bright blue morpho - when it was closed it was completly camouflaged and looked like it had 2 large eyes. We also saw several butterflies hatch.
We drove by several coffee plantations, banana trees and pineapple plantations in search of a place for lunch. Finally, we stopped for an authentic Tico lunch in a small restaurant near the town of San Miguel.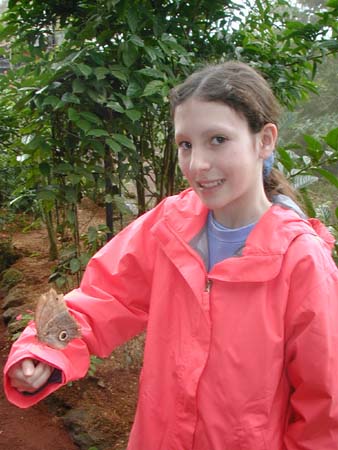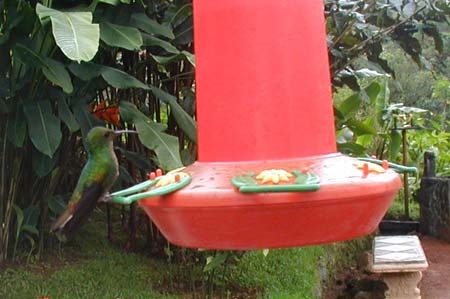 We arrived at Selva Verde Lodge late in the afternoon and took a self-guided hike of the surrounding rain forest. We saw poison dart frogs (green and red varieties), and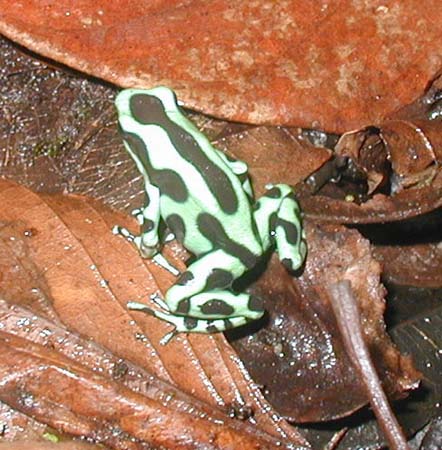 several types of lizards and birds. The forest was dense, dark and humid with intermittent showers.
After dinner we planed games with the Chapmans, and prepared for a day of wildlife viewing tomorrow.
- Paula