Sunday, July 6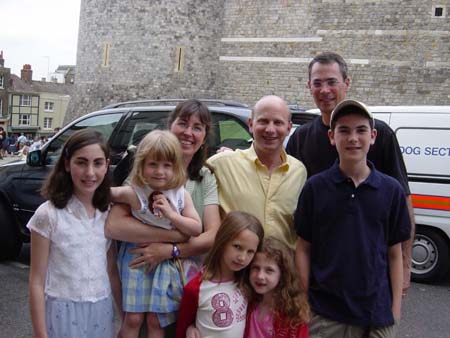 We saw peeks of sunshine this morning (our first since last Sunday when we arrived) and decided to head to Windsor to tour the Windsor Castle. Windsor was readily accessible by train and only 45 minutes from London. We meet our new friends the Finkels for lunch and had a grand time chatting with Jim and his daughters Lydia and Madeline (Madeline also brought her friend Chaia). Lydia was happy to play a magic game with David and Katie while Steve and I chatted with Jim about life in the U.K. Jim also had lots of great advice on how to proceed on our trip once we leave London.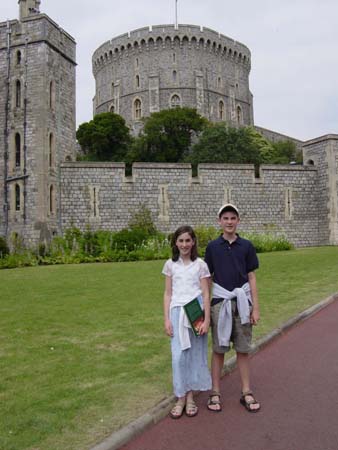 Windsor Castle was spectacular and the surrounding town quite nice as well, although crowded with people. We saw the castle initially from the train as it stands out on a hill over the Thames River. The castle is an official residence of Queen Elizabeth and was closed much of June while she was here. It is also during the month of June that the Garter Service is still held to install new Knights. The castle was originally built in 1080 by William the Conqueror and has been improved upon by each of the monarchs since then. It is the oldest royal residence to have remained in continuous use by the monarchs of Britain. In addition to seeing the inside of the fortress, we were able to tour the State Apartments and Queen Mary's Doll House. The State Apartments were magnificent and included the King's Bedroom, the Queen's Drawing Room, several dining rooms and parlors as well as the ballroom. Each was lavishly decorated and included paintings of the royal family by Rubin and Van Dyck. David particularly liked the rooms full of armor and swords. Katie and I enjoyed Queen Mary's doll house, a miniature version of Buckingham Palace. We learned a great deal about the monarchy - the history as well as the limitations of their current power. While the Queen's role is now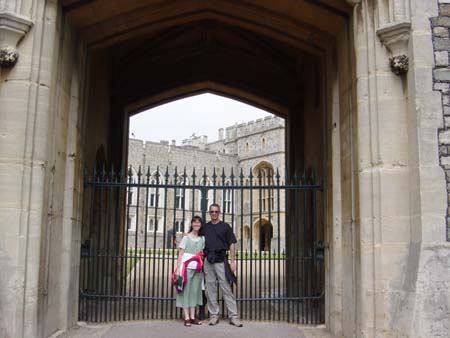 largely ceremonial, she still meets with the prime minister weekly and takes advice from the ministers of the government. She also appoints the prime minister and can grant the dissolution of Parliament. We also learned that she is the Head of State of the United Kingdom, Northern Ireland and Head of the Commonwealth. The Commonwealth includes 54 member countries including Canada and Australia. Queen Elizabeth II is one of the longest ruling monarchs, celebrating her fiftieth anniversary last year. The kids enjoyed learning about Queen Elizabeth and Princes Charles, William and Henry.
The evening was spent reading and doing laundry! We gave the kids the day off from journal writing (after all, it is Sunday). ~Paula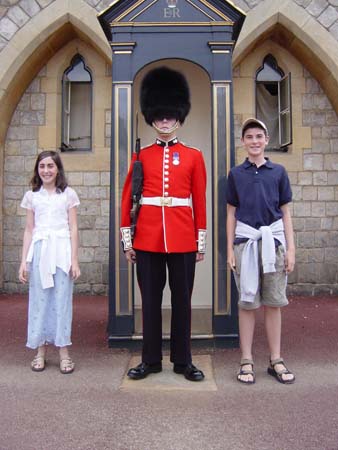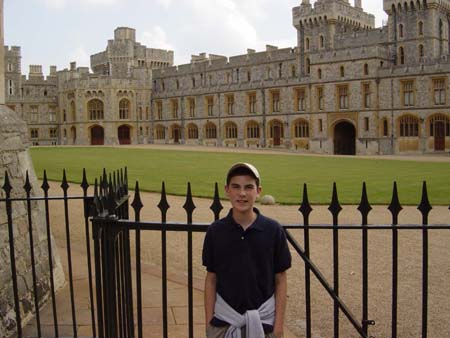 Distance Walked: 4.03 miles