EELS AND BABY DUCKS - PICTURES FOR ANDREW, MATTHEW AND MOLLY!!!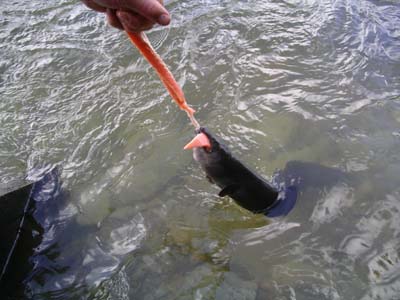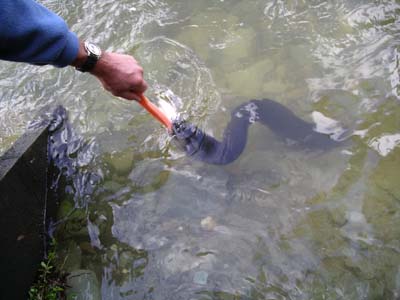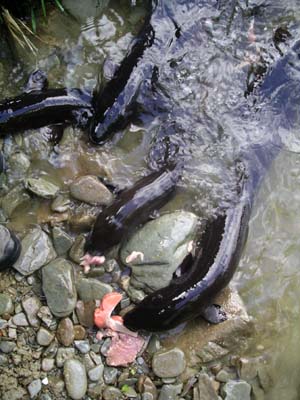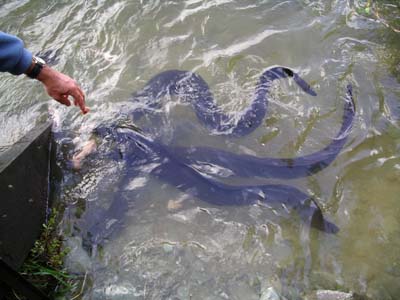 MATTHEW AND ANDREW - These are GIANT eels that live in the lakes here in New Zealand. They are big, black and very SLIMY! In these pictures the eels are eating pieces of very smelly fish. They fought each other for the fish, and slimed up on the land right by our feet!!! The eels have very sharp teeth, and we had to be very careful when we touched them!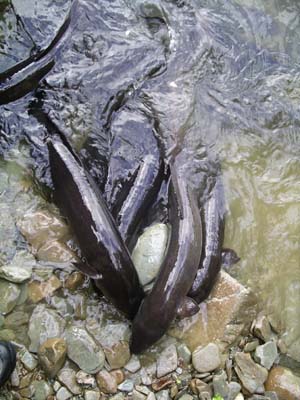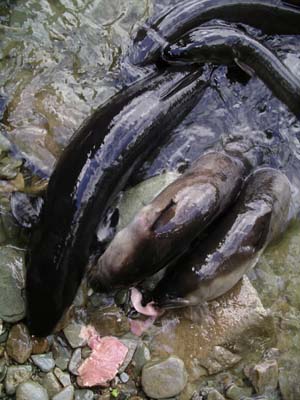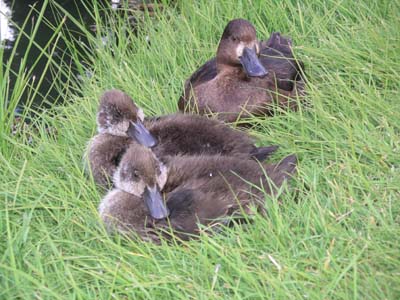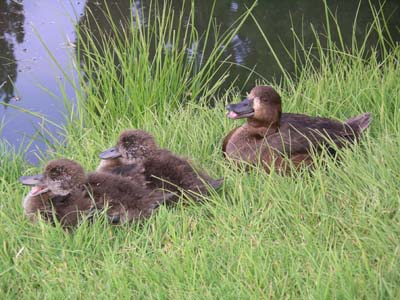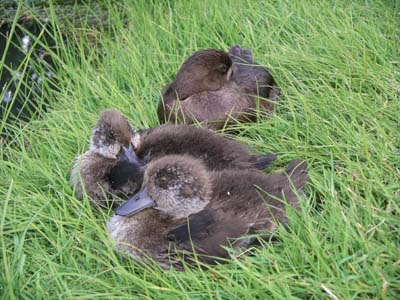 MOLLY - These are BABY DUCKS from New Zealand! In the first picture, they are all looking at you. In the second picture, they are all saying, "WE ARE BABY DUCKS AND WE LOVE MOLLY!" In the third picture, they're all trying to go back to sleep, and are saying "UNCLE STEVE, LEAVE US ALONE!"